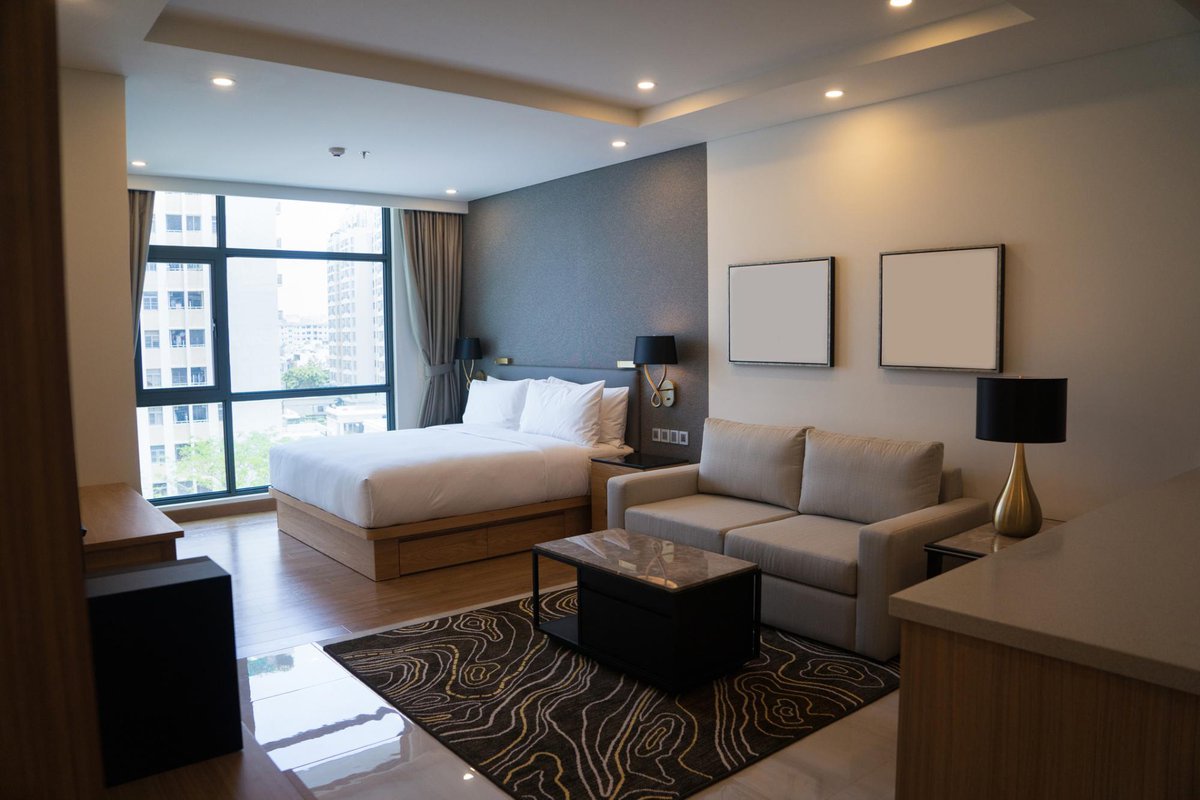 Decorating a bedroom area in a studio apartment can sometimes be challenging because of the small living space. Making the most of the limited space is important, so choosing a bed that works well without taking up a lot of space can be preferable. Rapyal Stores offers a full range of beds to suit your requirements.
Versatile Bed Options
One of the best ways to incorporate a larger bed into a studio apartment is to go with a style that can be converted into a bed at night, while serving as seating area during the day. These include sleeper sofas as well as futons. Although most sleeper sofas aren't really designed for daily use, a good quality futon bed can be a good option. These attractive pieces of furniture come in many different styles, which can be varied further by the use of futon covers. Always choose a good quality futon, especially if you plan to use it on a nightly basis, as lesser quality futons won't hold up well over time, plus they simply won't be comfortable.
When choosing a futon, select one that can be opened and closed easily, since you will be using it on a nightly basis. To store your bed linens and pillows in a convenient fashion, a storage trunk doubling as a coffee table can be quite handy. If you do choose a sleeper sofa, again make sure it is of top quality, and make sure the sales representative knows you plan to sleep on it every night, not just on an occasional basis.
Daybeds for Studio Apartments
Another workable bed option for a studio apartment is a daybed. These versatile beds are great not only for nighttime sleeping, but also for daytime seating and as a cosy replacement for a sofa. Although deeper than a standard sofa, you can make a daybed more comfortable for seating by piling multiple pillows on the bed, providing a comfortable backrest area. Because they use a standard mattress, daybeds are often thought to be more comfortable and durable than a sleeper sofa, or a low-quality futon. However, since most daybeds are twin size, they are smaller for sleeping as opposed to a futon or sleeper sofa.
Standard Beds for Studio Apartments
Unless your studio apartment is very small, you might just choose to use a standard bed. Although large king size beds are rarely a good choice, twin, full and even queen-sized beds can be used effectively in a studio apartment, especially if they are placed against a wall or in a corner. The advantages of a standard bed include not having to fold and unfold the bed every morning and evening.
Although they generally take up more floor space than a futon, daybed or sleeper sofa, they are also more comfortable, with standard mattress choices being available, including pillow top mattresses. When using a standard bed in a studio apartment, you can also try to use the space during the day for seating and lounging. For example, the bed can be used instead of a sofa for lounging, television viewing and reading, although you will still need additional seating in the room. Try choosing smaller pieces of furniture for the rest of the apartment when using a standard bed to economize on floor space. Add decorative touches and ambiance with wall art that takes up no floor space at all, such as a beautiful wall sconce candle holder and a pair of wall vases.